Cube is a modern-day mobile-only, fully digital banking tech stack to drive amazing consumer experience.
Cube invests your money in a globally diversified portfolio of low-cost index funds, and our cutting-edge technology helps you earn the best possible return while optimizing your tax bill. Cube does things like automatic rebalancing, dividend reinvesting, and tax loss harvesting — services that were only available to the ultra-rich until now or that most people found too time-consuming and tedious to do on their own.
Cubes' expert financial advisors are always available when you need them. They can help plan your financial milestones and answer questions you might have about potential risks or what sort of investment accounts you should have.
Banks cannot serve the needs of the modern retail customer. legacy IT systems regulation heavy processes Mismatch between profit centers and retail cost sinks lack of innovation and product and UX DNA.
Smartphone savvy, instant-gratification millennials don't have any loyalty to traditional banks.
The emerging Indian millennial is impatient and wants to focus on their income enhancing opportunities and enjoying their life vs managing their money and everyday financial chores. they expect nothing less than smart, automated banking services on their beloved smartphones for all of their daily activities including finances.
200 million salaried millennials 250 million smartphones. 600 million retail bank accounts 81banks big banks.
Solution
Modern-day mobile-only, fully digital banking tech stack to drive amazing consumer experience.
Private blockchain
ledger to ensure tamper-proof security.
Deep analytics + machine learning
to drive automated personalization.
Direct pipes
to top India billers; user credibility via back-end bank partners.
World class app design
for banking settings management, designed by an award-winning UX/product team in India with a pedigree of Stanford HCI, Apple, Frog Design.
Familiar chat UI
as a friendly interface to fit into to millennial habits. ad-hoc user requests, queries, reassurances, rewards, updates. like talking on WhatsApp to your real private banker!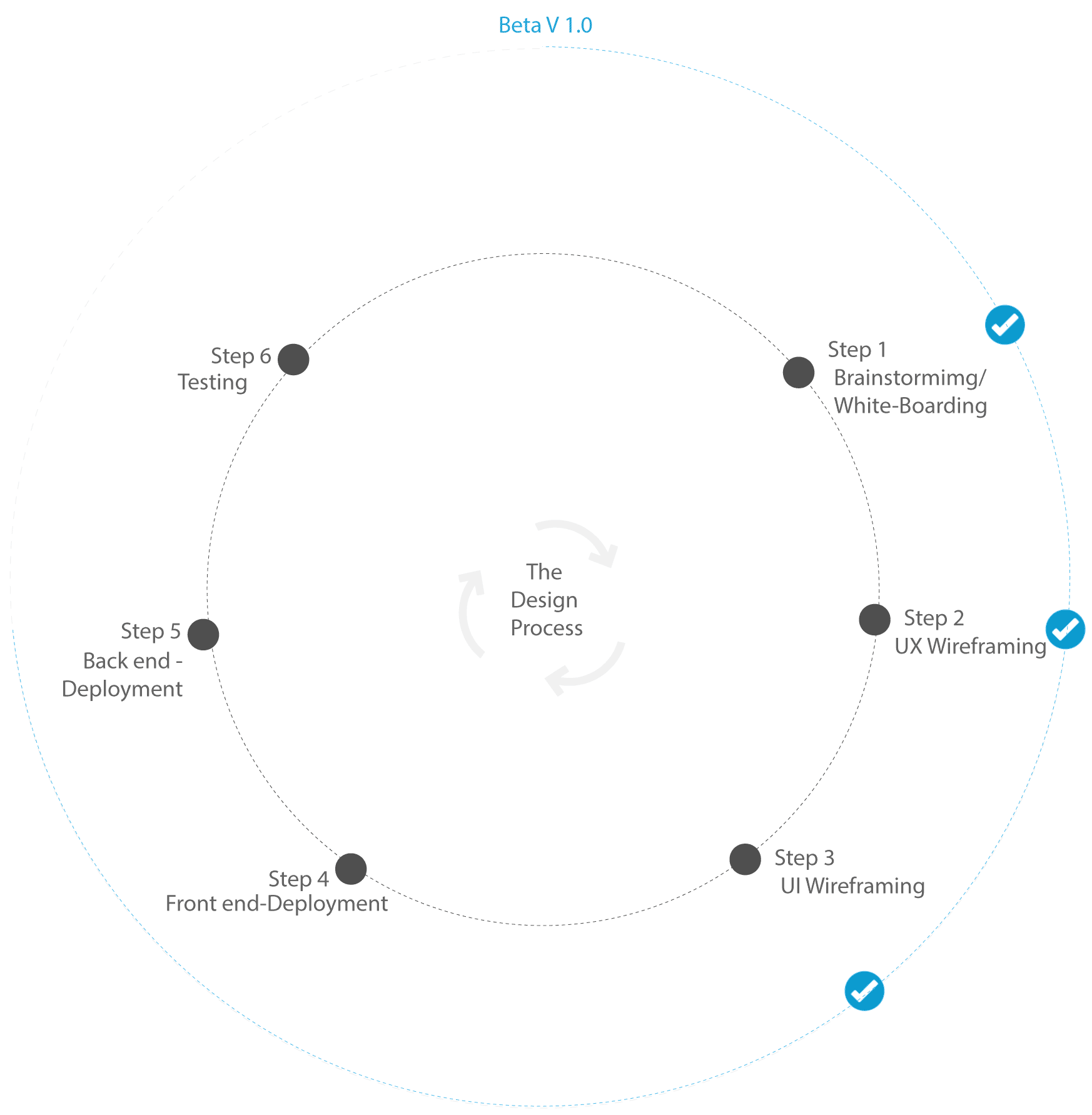 The process began with working with the product analyst to research the Banking landscape and identify opportunities within the banking system. We looked at various banks and financial services in India and internationally, Identified features which were validated by the Advisors and handed over to the product owner to include in the product roadmap. After that, I worked with product marketing to create personas, so that the team would have better insight into Cube's prospective users.
The next step for me was to create low fidelity wireframes based on new product features and float them amongst the various stakeholders involved to facilitate discussions. Rapid prototyping and quick iteration were key, hence low fidelity wireframes proved to be ideal at this stage of product design. This was followed by High fidelity, interactive wireframes which again went into a round of discussion and iteration with the product stakeholders. These prototypes were also tested with a small sample of users to validate and ensure the product is moving in the right direction. The final stage was to create a beautiful layer of UI and apply that over the approved wireframes and hand over the assets to the development team.
After the beta release, the product was tested with a large sample of users, the feedback was collected in a matrix and prioritized with the product owner to create a new roadmap for iterating the product to perfection till the final release.   
Name: Neha
Age: 26
Occupation: Marketing Manager/Designer
Challenges: Needs to save money.
Quotes: "I'm always broke"
Favourite activity: Shopping
Name: Alok
Age: 35
Occupation: Product/Project Manager
Challenges: Have so many expenses, don't know where my money goes!
Quotes: "I need a new car"
Favourite activity: Travel
User Flows